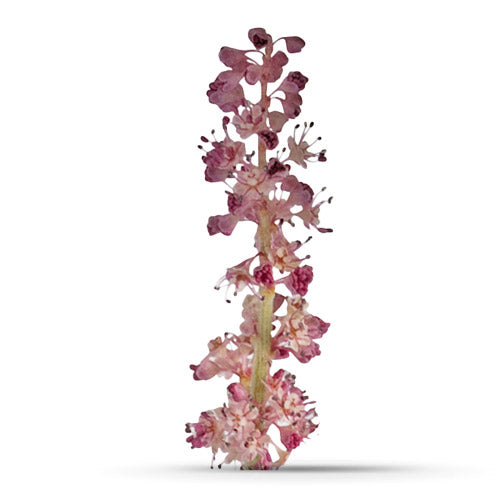 Chinese Rhubarb (Rheum palmatum)
Chinese Rhubarb (Rheum palmatum)
Rhubarb is one of the most commonly used botanicals in traditional Chinese medicine, and one we rely on heavily at Kamedis. There are more than 800 compounds in proprietary Chinese medicine that employ Rhubarb, and with good reason. Modern science has shown it to be anti-inflammatory1,2,3, anti-bacterial4,5, anti-allergic6,7, and anti-oxidative8. It is also known to be useful in wound repair9 and sebum regulation10.
References:
Cai, J. et al., Effects of perioperative administration of Rhubarb on acute inflammatory response in patients with gastric cancer. Zhong Xi Yi Jie He Xue Bao.2005. 3(3):195-8.
Zhao, YQ. et al., Protective effects of rhubarb on experimental severe acute pancreatitis. World J Gastroenterol. 2004. 1;10(7):1005-9.
Li, HL. et al., Regulatory effects of emodin on NF-kappaB activation and inflammatory cytokine expression in RAW 264.7 macrophages. Int J Mol Med. 2005.16(1):41-7.
Yang, ZC. et al., The synergistic activity of antibiotics combined with eight traditional Chinese medicines against two different strains of Staphylococcus aureus. Colloids Surf B Biointerfaces. 2005. 41(2-3):79-81.
Cyong J, et al., Anti-Bacteroides fragilis substance from Rhubarb. J Ethnopharmacol.1987, 19(3):279-83.
Masuda, H. et al., Anti-allergic activity of stilbenes from Korean rhubarb (Rheum undulatum L.): structure requirements for inhibition of antigen-induced degranulation and their effects on the release of TNF-alpha and IL-4 in RBL-2H3 cells. Bioorg Med Chem. 2004. 12(18):4871-6.
Park, EK. et al., Antithrombotic and antiallergic activities of rhaponticin from Rhei Rhizoma are activated by human intestinal bacteria. Arch Pharm Res. 2002.25(4):528-33.
Zhong XF, et al. Protective effect of rhein against oxidative stress-related endothelial cell injury. Mol Med Rep. 2012 May;5(5):1261-6.
Tang, T. et al., Emodin, an anthraquinone derivative from Rheum officinale Baill, enhances cutaneous wound healing in rats. Eur J Pharmacol. 2007. 19; 567(3):177-85.
10. Cha TL. et al., Emodin down-regulates androgen receptor and inhibits prostate cancer cell growth. Cancer Res. 2005, 15;65(6):2287-95.
Sorry, there are no products in this collection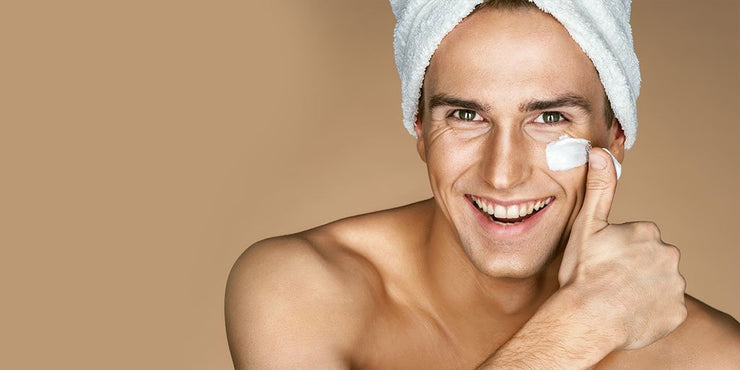 We all can agree that 2020 is a year we are happy to leave behind, right? We can also say without hesitation,...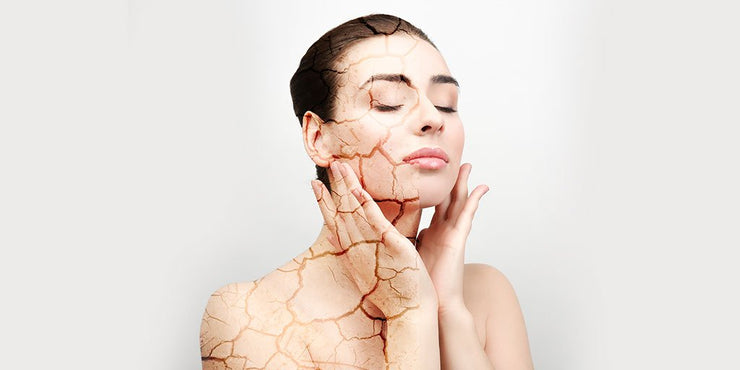 Other than magical fireside gatherings and beautiful snowy streets, winter brings along some unpleasant side effects. We are talking about dry, itchy...
With all the sweet foods around during the holiday season, temptation is lurking at almost every corner.A lot of people blame their...